Tax brackets change pretty much every year, and 2022 is no different. As we do tax planning for the upcoming year it is very important to identify where we are in the 2022 tax brackets so we know how much the marginal dollar will be taxed and if it makes sense to do things like retirement contributions or Roth conversions. This very simple, clean infographic below will give you a detailed breakdown of the 2022 tax brackets.
Curious about what kind of tax planning could benefit you for the future? Contact us and we would be happy to talk about your situation.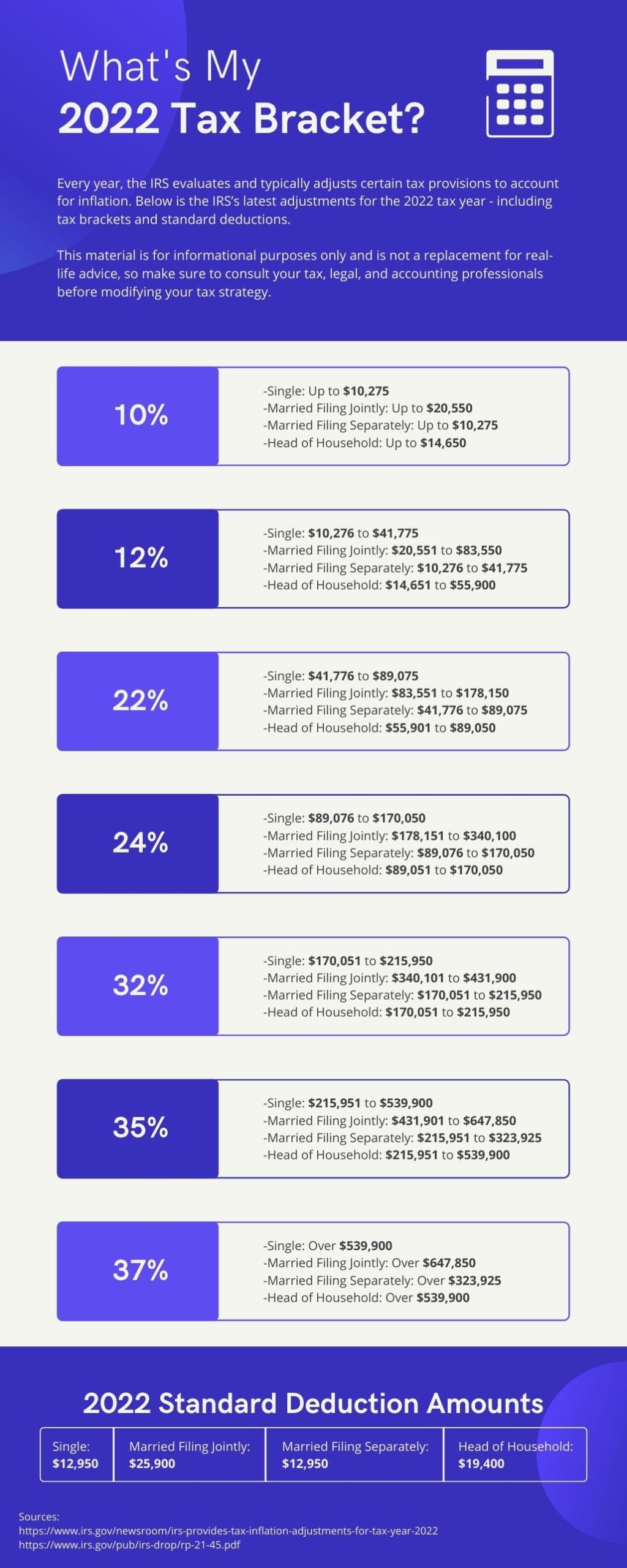 This content is developed from sources believed to be providing accurate information, and provided by Twenty Over Ten. It may not be used for the purpose of avoiding any federal tax penalties. Please consult legal or tax professionals for specific information regarding your individual situation. The opinions expressed and material provided are for general information, and should not be considered a solicitation for the purchase or sale of any security, investment, tax, or legal advice. Delphi Advisers, LLC is registered as an investment adviser in the state of Washington and is licensed to do business in any state where registered or otherwise exempt from registration.